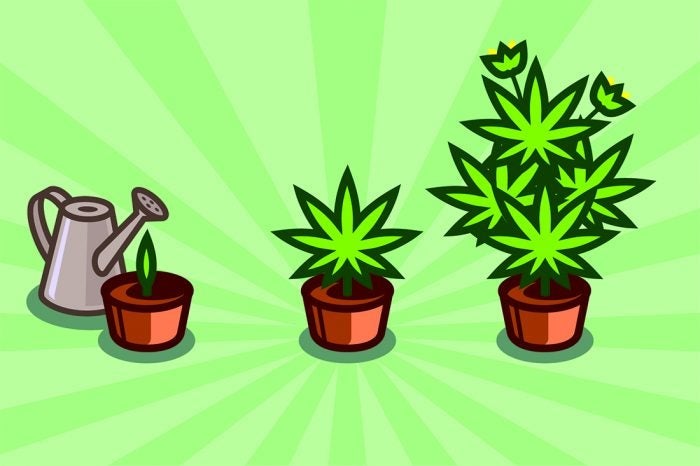 As of October 17,2018, Canadian homeowners may now legally cultivate up to four cannabis plants per residence, provided the plants are not visible to the public. However, there are many issues related to home-ownership, real estate transactions and the cultivation of cannabis in private homes that leave homeowners and REALTORS at risk.
Risks for REALTORS and Homeowners
:
With the legalization of cannabis, BC REALTORS will encounter more homes and properties that have been used in cannabis cultivation than ever before. This presents two challenges for REALTORS and homeowners:
          ** the challenge of ensuring proper disclosure when it comes to listing a home for sale; 
              and
          ** the challenge of ensuring potential damage from cultivation has been identified and 
              re-mediated. 
The Real Estate Board of Greater Vancouver has updated the Property Disclosure Statement (PDS) to reflect 
legalization of cannabis cultivation. 
The changes to the PDS have been approved by BCREA's Standard Forms Committee and legal counsel. The PDS is now under review by member boards and will be available to REALTORS  as soon as the member boards give their approval. 
Experts in issues related to remediation and cannabis cultivation will soon touch on everything from insurance and mortgage risks to market stigma. 
In the meantime, BCREA continues to lobby for a province-wide remediation process, including the implementation of a five-step remediation process in which a home used for cannabis cultivation is discoved, inspected, re-mediated, inspected again and finally designated a healthy home.
HOW REALTORS CAN HELP HOMEOWNERS
:
While growing cannabis is now legal, it's important for REALTORS to help homeowners understand the risks. Conversations with clients about the potential implications of growing cannabis at home when it comes time to sell. 
Legalization of cannabis cultivation brings more uncertainty to the real estate market. 
We would recommend that if you want to grow cannabis to do so in an outdoor area of your property, not inside your living area due to all the grey areas.